Hotel, cheese dairy, and farm in Obertilliach – all rolled into one!
A holiday in a hotel or on a farm? Why not both? Luckily for you, we're not just a family hotel in Osttirol, we're also a farm in Obertilliach, meaning the Oswalderhof combines the best of both worlds: real natural experiences alongside delicious tastes of our own beef products. Warm, welcoming hosts that are passionate about pampering you. And cosy rooms that treat you to a refreshing sleep.
Our farm is home to cows, calves, and pigs.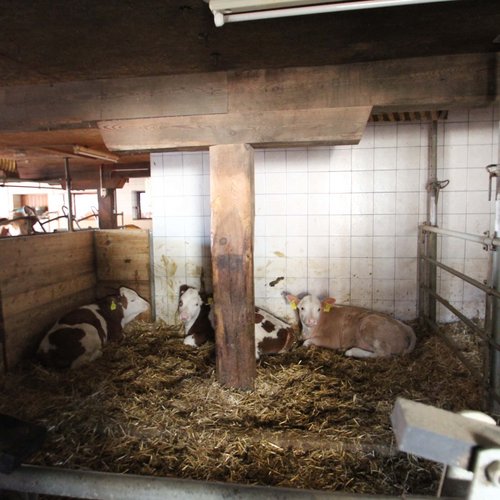 Farmer Hans will be happy to show you around the stable and tell you all about farm life.
Milk, yoghurt, cheese, meat, speck bacon, homemade sausages, and herbs all come from our own farm.
Cuisine: hard work and passion
At the Oswalderhof, we pamper your palate with meat and dairy products that without exception come from our own production, and that throughout their entire production chain have travelled less than 50 metres from the stable to your plate. Everything that we put on the table as part of your half board is a result of our hard work and passion. We put a great deal of time and love into producing and processing the ingredients – and we think it's worth it. You can simply taste the difference. Find out for yourself!
Cheese made from real mountain milk
"Good things take time" – that's why we take a loooong time when producing our cheese. The maturation process can take several months until our cheese specialities made from our cows' fresh mountain milk develop their full taste and reach the desired consistency. We produce four kinds of cheese for you in our hotel's own cheese dairy: Oswalder Berggenuss (mountain indulgence), Jungspunt (spring chicken), Salatkönig (salad king), and Eingelegte (marinated). And they're ready for you to enjoy with breakfast or your evening meal.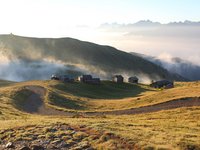 respect for animal welfare