The Oswalderhof in Osttirol – an original
The Oswalderhof, Osttirol, the village of Obertilliach, the Obererlacher family, originality … that's a lot of O's! In fact, you're sure to encounter plenty of O(h)s (and ah's) here, like when you're marvelling at the beautiful panorama around our hotel in Obertilliach, or when you're served our delicious food – oh!
Holiday, mountains, nature. That's it.
A holiday in Osttirol means picturesque villages, wild nature, and a captivating view over rugged limestone rock faces and forested mountain slopes. Unlike many other holiday regions in Austria, here it is quieter, more original, and more authentic. We value natural tourism and mellow moments of relaxation away from the crowds. Summer and winter are perfect for enjoying a holiday at our hotel in Obertilliach. You can reach the Golzentipp hiking and ski area on foot in just a few minutes.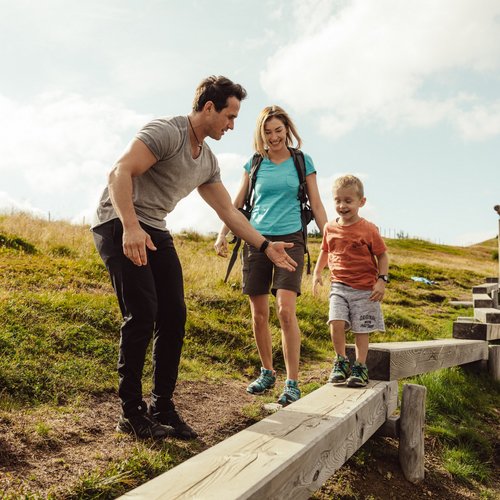 Always something to discover!
A ski holiday, hiking holiday, biking holiday, cross-country skiing holiday … there's something to suit all tastes, all fitness levels, and all seasons!
11 rooms and a holiday apartment in cosy rustic style treat you to restful nights in our 3-star hotel.
Down from the mountain and into the "Stub'n" lounge. The cuisine at our hotel in Obertilliach will pamper your palate with traditional Tyrolean delicacies!
Summer weeks in Obertilliach
7 overnight stays
incl.
half board
Only the best for our guests – day in, day out!
The Obererlacher family – that's Vicky, Hans, Vanessa, and Hannes – make the Oswalderhof feel like your home away from home. In true Osttirol host tradition, all members of the family lend a hand in this hotel in Obertilliach. Hans and Vicky (whose names are actually Johann and Viktoria, but very few people call them that) not only take care of the hotel and their guests' well-being, but also run the cheese dairy and farm. Of course, they get plenty of help from their valued staff, who have been with them for many years. Hospitality and warmth are what bring people in Osttirol together. That's why at the Oswalderhof, you don't just feel like a guest, but like part of the family. And the Obererlacher family stand firmly behind their motto: "Only the best for our guests – day in, day out!"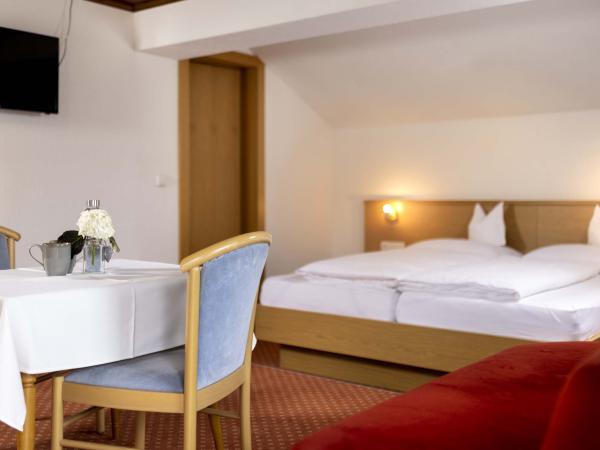 from
€46.00
per person
incl. Bed and breakfast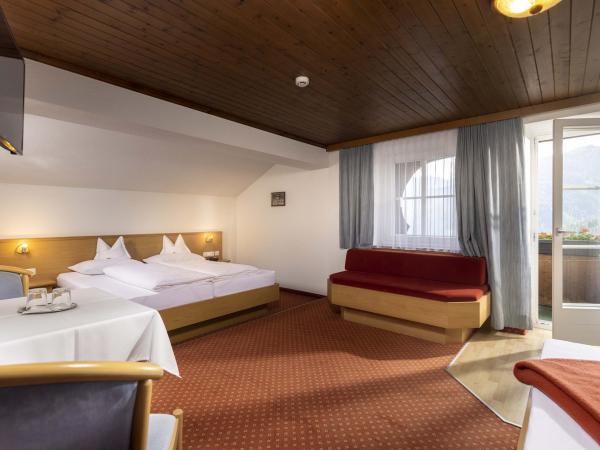 from
€46.00
per person
incl. Bed and breakfast
from
€46.00
per person
incl. Bed and breakfast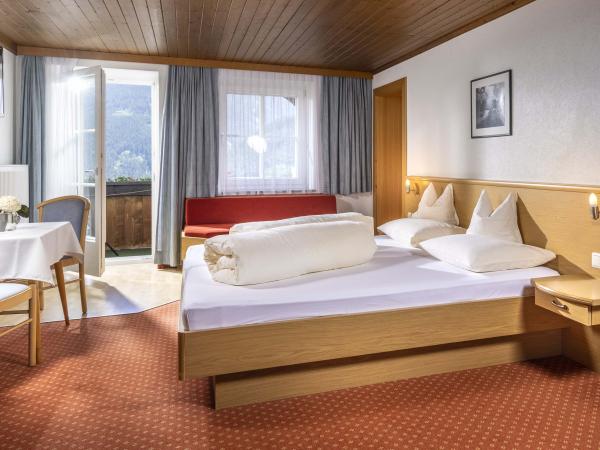 from
€46.00
per person
incl. Bed and breakfast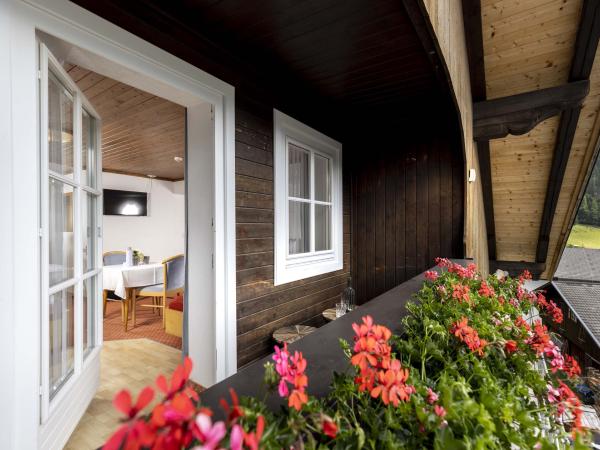 from
€46.00
per person
incl. Bed and breakfast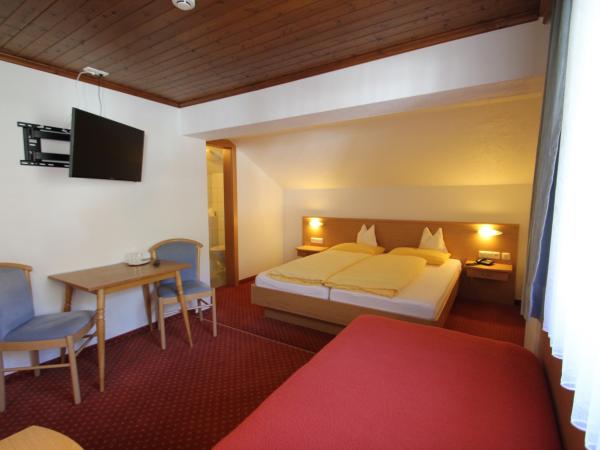 from
€70.00
per person
incl. Bed and breakfast